Barog-Shimla Country Trek
( BROGSHILA )
Season Begins 20 September 2017
Pine Hills Eco Camp

Pine Hills Eco Camp looks forward to adventure/nature/fun loving people to participate in the Barog-Shimla Country Trek –nicknamed BROGSHILA.
Make your own like-minded groups of twelve or more persons & check with us availability of dates (as of now we are fully booked during 15-31 Oct 2017)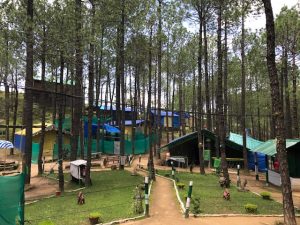 We take you on a wonderful journey through hill villages, linking pine forests, mixed forests, meadows, temples, streams, farms & springs. The trail spans two famous districts of the state of Himachal Pradesh – Solan & Shimla. This dynamic region is rich in history, culture & natural beauty to be explored round the year.
  After the delicious sight of the backcountry, you step on to the historic capital town of Shimla – The Queen of Hills.
Here is what is in store for you–  
Day1–Planning & Preparation
Stay at Pine Hills Eco Camp, Barog – orientation to local ways, leadership, team bonding                      
Preparations for trek, limbering up.                                  

With a good mix of fun & enjoyment.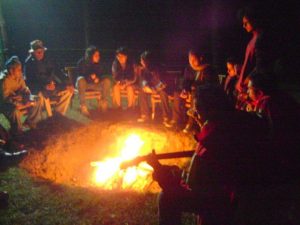 The Trek
Day2
With thumping excitement, take off for BROGSHILA.

Pass through differing shades of country-side.

Night stay in village homes or tents. Gourmet local fare.
Day3
Trek along trail offering a new experience of nature's beauty.

A short calling on at a village school or a village establishment.

Night at a different village, a different setting.
Day4
Yet another marvelous day of trekking in the beautiful countryside.

Practice survival – cook your lunch in the wilderness.

Go through a typical village.

Another glorious night in the wilderness.
Day5
Transit from country to the town-an extraordinary experience.

You are in Shimla. The hub is The Mall. Visit Gaiety Theatre.

Paint the town red. Organize your lunch at any of the restaurants.

Night Stay at a hotel in Shimla.
Day6
After breakfast you are on your own.
Visit website for photo gallery – www.pinehillsecocamp.com.
Contact us – harwantkrishan@gmail.com
Our Mantra: Fun & Safe Enjoyment in Nature's Lap