Our Story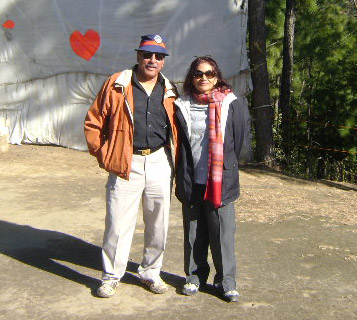 When Major General Harwant Krishan (retd) , founder of Pine Hills Eco Camp, retired after a highly adventurous and successful innings in the Indian Army, he was determined to continue with his passion of being in the midst of nature. The army taught him to befriend the sun, rain, wind and snow. Some of his greatest lessons in leadership and team work came in rugged settings in the woods, deserts far from the typical urban settings.
Pine Hills Eco Camp (A Div of Veterans Services Pvt. Ltd) was established with the mission to sensitize others to the wonders of nature. Major General Harwant Krishan's (retd) vision is threefold:
Provide an avenue for adventure, learning and fun all at the same time – In the midst of pure nature, a ruggedly luxurious setting, engaging activities including challenging obstacle course, zip lining, archery, forest treks, survival techniques in wilderness, bonfire, sumptuous meals, carefully crafted programmes delivering inspiring experiences and much more!!! – ALL collectively provide for an experience encapsulating learning with adventure and fun.
Empower local communities – Local inhabitants are engaged in all activities and employed by the camp. Projecting the local culture and talents to the visitors is part of the core agenda.
Conserve and protect the environment – Products used in the camp are eco-friendly. Natural products like wood, bamboo, mud etc. are utilized. The camp provides an opportunity for the visitors to experience nature at it's best and potentially inspire them to contribute towards preserving our depleting green belts.